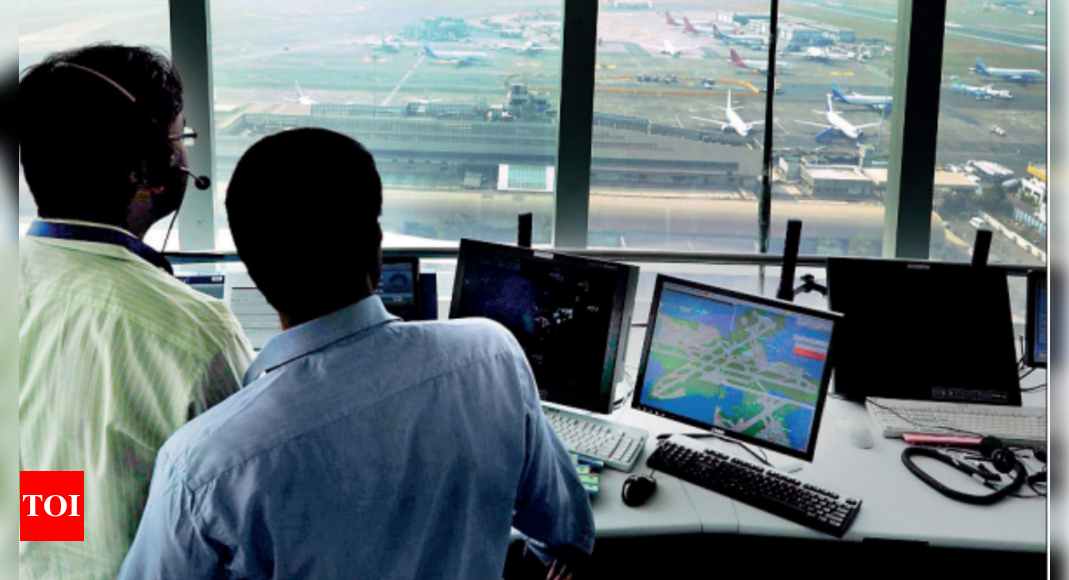 Aging air traffic system at Mumbai airport prone to snags | Bombay News
MUMBAI: The automation system that helps Bombay air traffic managing a large number of flights landing, taking off and overflying safely and efficiently has been subject to an unhealthy number of problems and failures in the recent past.
In June alone, the automation system encountered more than 70 subsystem problems, says a letter from the Guild of Air Traffic Controllers to its employer, the government company Airports Authority of India (IAA), Wednesday.
AAI provides air traffic services over Indian airspace. Some of the problems plaguing Mumbai air traffic control include controllers display screen suddenly crashing or freezing, repeated system restarts, server crashes, computer workstations with keyboard and mouse that not working properly, among other things.
The current automation system hardware is over 16 years old; while the lifetime of the system is estimated at 10 years, the letter states. The system was purchased keeping in mind the air traffic scenario that existed more than two decades ago. Traffic increased thereafter and the airspace structure changed.
However, all changes made by the software are implemented on the same hardware components – workstations, servers, recorders, among others – that were already running at full capacity in 2010.
"To put this into perspective, we have upgraded our laptops/systems from 128MB RAM to 5-8GB RAM over the past 20 years. If we had used the old system, we would not 'couldn't even have been able to open a web browser or run a simple program,' the letter read, explaining the issue in question.
Other major failures recorded in the recent past include the controller workstation that handles arrival, departure and overflight flights failed about 30 times in March and the controller workstation that handles flights over oceanic airspace failed about 10 times between March 20 and April 05. , it said. Then, between March and April, there were about 25 subsystem failures, including the "flight data processing system." Corrective actions taken included changing RAM, replacing hardware machines with local spares and rebooting the subsystem to maintain operations by all means, he said.
The guild's letter offered immediate and long-term solutions. AAI should ask Raytheon, the manufacturer, to provide hardware support for the existing system, he said. For the long term, a tender for a new automation system has already been launched for airports, including Mumbai. But procurement, installation, commissioning, training, etc. will take at least 4 years, he said.