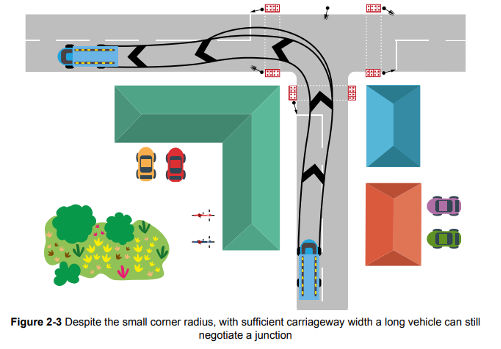 Chapter 6 of the Traffic Sign Handbook released to high praise
The Department for Transport (DfT) has issued key guidance for those designing junctions and level crossings on roads with a speed limit of 40mph and below, particularly in urban areas.
The release of Chapter 6 almost complete the latest update to the suite of documents contained in the DfT Traffic Signs Handbook.
Chapter 6 also provides advice on the design of wig-wag signals, tram signals and lane control signals.
For junctions on roads with speed limits above 40mph, the advice given in Highways England's Design of Roads and Bridges (DMRB) manual may be more appropriate.
At the DfT Technical Working Group meeting in December, Simon Morgan praised the publication on behalf of the Institute of Highway Engineers: "The new Chapter 6 is an excellent and comprehensive document covering in commendable detail both traffic lights in urban situations and all types of pedestrian, cyclist and equestrian crossing Everyone at DfT involved in its production is to be commended.
The Traffic Signs Manual offers guidance to traffic authorities and their contractors, designers and managing agents in the UK, on ​​the correct use of traffic signs and road markings on the road network .
Mandatory requirements are set out in the Traffic Signs and General Guidelines Regulations 2016 (as amended) (TSRGD).
The advice is given to assist authorities in carrying out their obligations under Section 122 of the Road Traffic Regulation Act 1984 and Part 2 of the Road Traffic Management Act 2004 England and Part 1 of the Roads (Scotland) Act 1984.
Traffic signs manual
Chapter 1 provides a general introduction and legislative background

Chapter 3 covers regulatory signs

Chapter 4 covers warning signs

Chapter 5 covers road markings

Chapter 6 covers traffic control

Chapter 7 covers traffic sign design
Chapter 8 has been the subject of long-standing controversy, with players in the temporary traffic management industry arguing over whether or not it provides guidance on best practices.