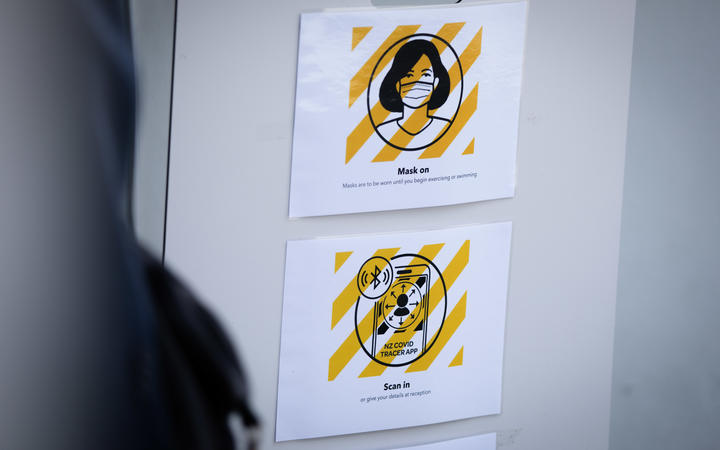 Covid-19: Companies Get More Details on Operation Under Traffic Light System
The Ministry of Enterprise, Innovation and Employment this morning released guidelines for businesses on how to operate under the traffic light system.
The Covid-19 protection framework will come into effect on December 3.
The advice – on business.govt.nz – tells businesses that they will need to verify customer cards if they are operating under the My Vaccine Pass system.
"Companies operating under the My Vaccine Pass rules should verify customer passes. We recommend at or near the point of entry, or as soon as possible after entry (eg, if there is only a 'one staff member, that can be at the counter), "It said.
"Businesses that choose to require the My Vaccine Pass must see the Passes and can also use a verification app to scan the QR code that is embedded in a customer's My Vaccine Pass. This lets you know if the pass is valid or not. "
Some companies are prohibited from requesting My Vaccine Pass, including:
supermarkets
pharmacy
all health and disability services
social services
food banks
gas stations
public transport (except plane)
"Customers are responsible for showing only their own My Vaccine Pass. Businesses are not required to verify their ID, but they can request it. "
The notice also said businesses could switch between operating with or without a vaccine passport as long as their premises were cleaned between groups.
"For example, a conference venue can host a conference for a small group of people according to the unvaccinated, clean rules, and they can then make a larger gathering for the vaccinated. You need to clearly communicate the settings in which you are working and display all required parameters signaling.
"The capacity limits apply to premises or to a defined space. The limits include all participants, but not workers. "
When limits on the number of people in a room were in place, it would be the lesser of 100 people or the maximum number of people that could occupy the space if they were standing within three feet of each other.
Mixed-activity businesses – such as a shopping center – should apply different rules in different areas.
"The requirements apply by activity. If your business has a number of different activities, you may need to apply different rules. For example, a shopping center might have a food court (food and drink rules apply), general retail (retail rules), and a supermarket (which people need to be able to access without present from My Vaccine Pass) ", says the board.
Businesses must also display advertising posters if they require incoming people to have a My Vaccine Pass.