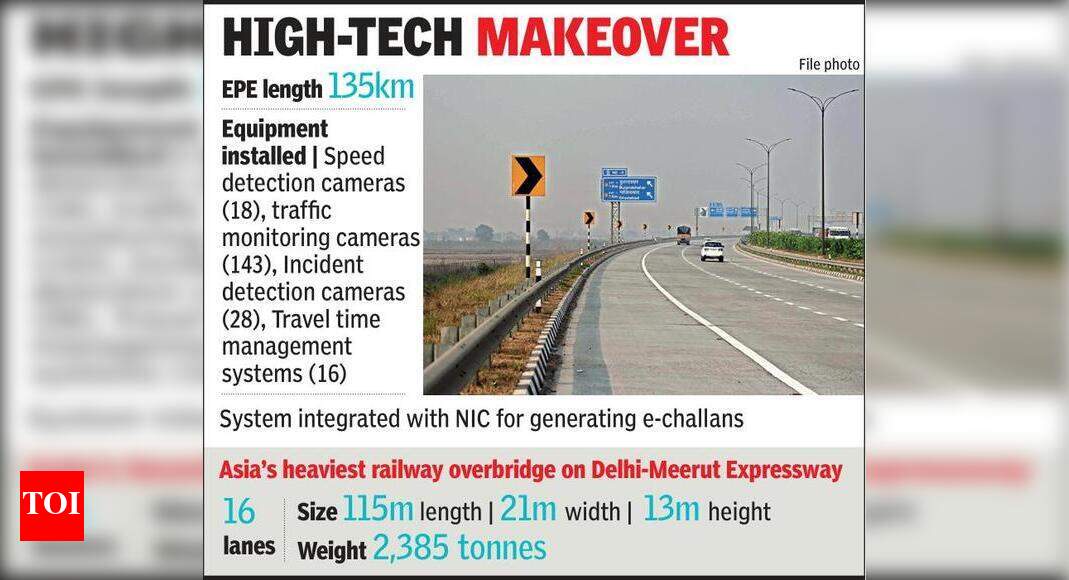 Full deployment of Intelligent Traffic System on EPE | Delhi News
New Delhi: The Eastern Perimeter Highway (EPE) will finally see the full deployment of the Intelligent Traffic System (ITS) from Thursday. With 143 cameras to monitor traffic and 28 video incident detection cameras, the 135 km highway has a system capable of detecting any incident and receiving alerts to ensure an ambulance arrives on site in 10 to 15 minutes.
The ITS system has been integrated into the NIC for the automatic generation of E-challans for violators of traffic rules on this highway where the maximum speed limit is 120 km / h for cars.
Union Minister of Road Transport and Highways Nitin Gadkari will inaugurate the ITS system on the 6-lane highway on Thursday and he will also officially inaugurate the Delhi-Meerut highway, which has the Railroad Bridge (ROB). the heaviest in Asia with 16 tracks.
The National Highways Authority of India (NHAI) had tendered ITS works on the highway from Kundli to Palwal via Ghaziabad in 2018, but it was delayed for several reasons. This project was undertaken with funding and technical assistance from the Japan International Cooperation Agency (JICA) as a pilot on any NH network.
Sources said that for real-time surveillance, a large video wall has been installed at the control center where 10 operators are deployed to monitor and provide assistance to the emergency response team. The corridor also has 30 variable message signs that display the ambient air quality in real time.
NHAI officials said the deployment of ITS on EPE and the official inauguration of the Delhi-Meerut highway will bring a new era of NH travel experience to the National Capital Region. They said work on Asia's heaviest ROB at Chipiyana Buzurg in Ghaziabad will be completed by March.