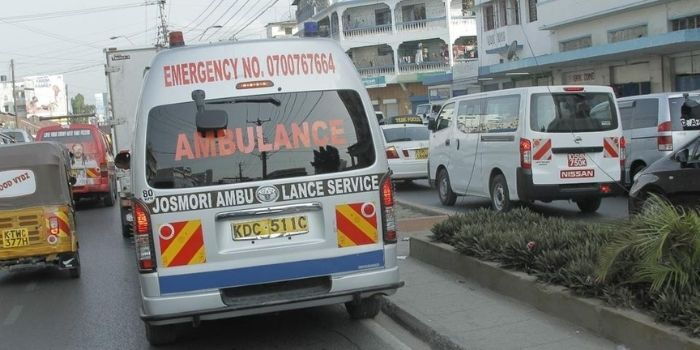 Joho's new circulation system halted after KeNHA intervention
The Mombasa County Government under Governor Hassan Ali Joho has suspended the new traffic system which was introduced on Wednesday February 2.
On Tuesday, February 8, Transport CEC Tawfiq Balala announced that the model dubbed Double 2 Double would be discontinued at midnight the same day.
He admitted that the trial period faced many challenges including traffic disruption, congestion and strong opposition from various sectors including the Kenya National Highways Authority (KeNHA).
"Today is the seventh day (since the new system came into effect) and I would like to thank all the people of Mombasa for their patience and allowing us to assess how we can improve traffic management.
Vehicles stuck in a traffic jam in Mombasa.
The standard
"Today is the last day of the one-way system that we introduced. We will return to the old model – the two-way system, starting tomorrow, February 9," he said.
Balala further noted that the decision to suspend the new rules was informed by feedback from the majority of residents in the coastal city.
"We have received responses from both sides. Those supporting and dissenting. We as the Mombasa County Government must listen to everyone," he added.
The trial period was originally supposed to last 10 days instead of a week.
Joho's Double 2 Double has seen some routes converted to one-way routes. The new system also banned trucks from entering the CBD between 6:00 a.m. and 8:00 p.m.
Road users and motorists have complained that from the start the traffic jam has worsened despite the presence of flagmen.
Instead, KeNHA asked the county to roll out the new system in phases.
"We spoke with the transport manager and he assured us that they will apply the system in phases.
"I expect chaos in the first few weeks as this is a new model. Many drivers will end up on the wrong side of the lane, but we have our traffic cops and traffic cops every crossroads to guide those in difficulty," KeNHA Coast Assistant Regional Manager Howard M'mayi said after motorists called on the agency to intervene.
Below is the video: