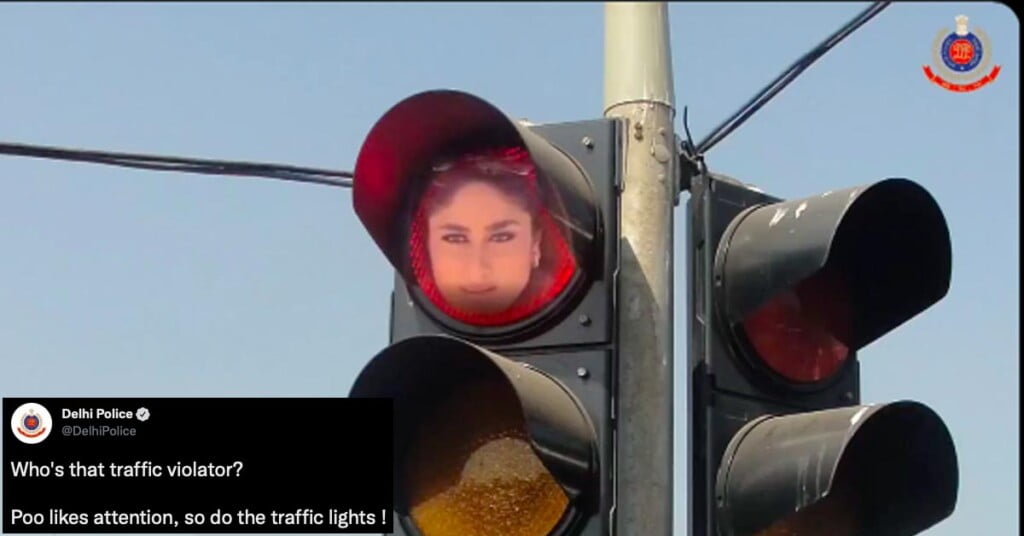 Kareena Kapoor sends spiritual message on traffic lights in Delhi
Delhi Police once again exhibits its humorous side with a unique way of delivering a relevant message through a fun technique.
Kareena Kapoor Khan's iconic character, Poo, in Kabhi Kushi Kabhie Gham was used to convey an important message regarding the relevance of traffic lights in New Delhi. This witty aspect of the Delhi Police, coupled with a large social media presence, ensures that serious messages are conveyed in a way that is more palatable to the general public. We can all agree that Indian roads can do with a bit more enforcement of traffic rules. Let's see how this method aims to achieve this.
You might also like: This act of a traffic cop sets an example for all cops
You might also like: 10 Photos That Prove Indians Are Traffic Offense LEGENDS
Kareena Kapoor Khan's poo and traffic lights
This information was shared by Delhi Traffic Police on Twitter. In the short clip, when the car jumps the red light, Poo appears above the traffic light saying "Kon hai yeh jisne dobara mud ke mujhe ko nahi dekha". This, as you will recall, was the famous dialogue from the 2001 film. The tweet caption read, "Who is this offender? Poo loves attention, traffic lights too! #Road Safety #SaturdayVibes. This post is going viral on the internet and people are enjoying and applauding the fun side of the Delhi Police.
You might also like: Traffic police in this city offer 75% discount on Challan payments
It becomes essential to realize the importance of traffic rules. India is unfortunately home to some of the most dangerous roads and accidents in the world. An incredibly high number of people lose their lives every year on Indian roads. Most of these cases are the direct result of not following traffic signs and rules. While many people are unaware of traffic violations and laws, many others don't bother to follow them.
You might also like: New rules to know before installing CNG in your car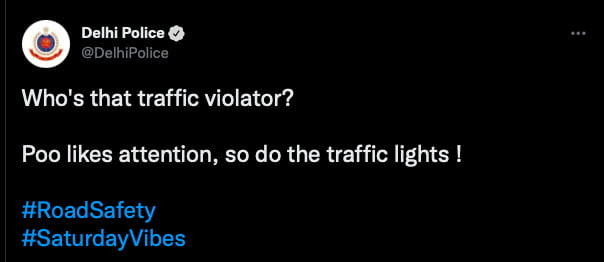 That's why initiatives like these could be extremely helpful in getting people to remember the traffic rules, eliminating those harsh and serious instructions, but adding a bit of humor to the whole situation. Such creative ways of conveying important messages are badly needed to educate Indian drivers about protecting our roads. It would help us shed the unwanted label of being one of the most dangerous places to drive while saving many lives in the process. Let us know your thoughts on this unique method employed by the Delhi Police.
Join our official telegram channel for the latest free updates and follow us on Google News here.