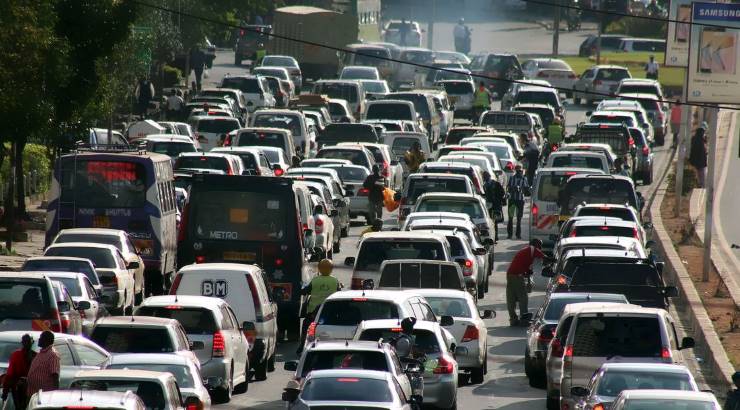 Koreans win deal for Nairobi's intelligent traffic system
A Korean consortium led by Cheil Engineering Co., Ltd has won a consultancy contract for the implementation of the first phase of the Nairobi Intelligent Transport System (ITS) project, which aims to reduce permanent traffic congestion in the Kenyan capital.
According to the Kenya Urban Roads Authority (Kura), the Koreans will lead the execution of the first phase of the Nairobi ITS & Junction Improvement project at a cost of 548 million shillings.
"The consortium will provide assistance during the evaluation of bids, negotiation, supervision of the detailed technical design of the project, construction of the traffic management center (TMC), [and supporting] preparation for operation and maintenance," Kura said in a statement.
Based in Seocho, South Korea, Cheil is a well-known provider of engineering consulting, architectural planning and construction supervision services.
The company previously performed consultancy services for feasibility studies for advanced traffic improvement projects in Mozambique and Ethiopia.
Main contract
Following the award of the agreement, tendering for the main contract, which involves the improvement of 21 junctions and the construction of a TMC, is now expected to begin in August.
The whole project is estimated at 6.5 billion shillings – financed by the Economic Development Cooperation Fund (EDCF) through the Export-Import Bank of Korea.
"Phase II of the project will involve the improvement of junctions and the installation of ITS facilities for 81 intersections and is expected to start later this year," Kura said.
RELATED: British firm unveils design for Nairobi railway station
The intelligent transport system applies artificial intelligence to manage city traffic. It uses smart cameras, variable timing traffic lights and a control center to monitor and control traffic, which eases the burden on traffic officers.
The system is able to study real-time traffic flow data, allowing longer traffic flow on the busiest roads, minimizing unnecessary waiting times.
Electronic police system
The intelligent traffic control system also comes with a mobile electronic police system that allows flexible monitoring of general traffic conditions.
In January 2021, Kura said the TMC design was complete and preparations were underway for groundbreaking work for the facility which will be located on a 10-acre plot in the City Canabas area of ​​Mombasa Road.
The TMC will have multiple floors housing various stakeholders involved in traffic management in Nairobi including traffic police officers, city engineers and system specialists who will monitor and act on traffic flow data in real time.
Read more…