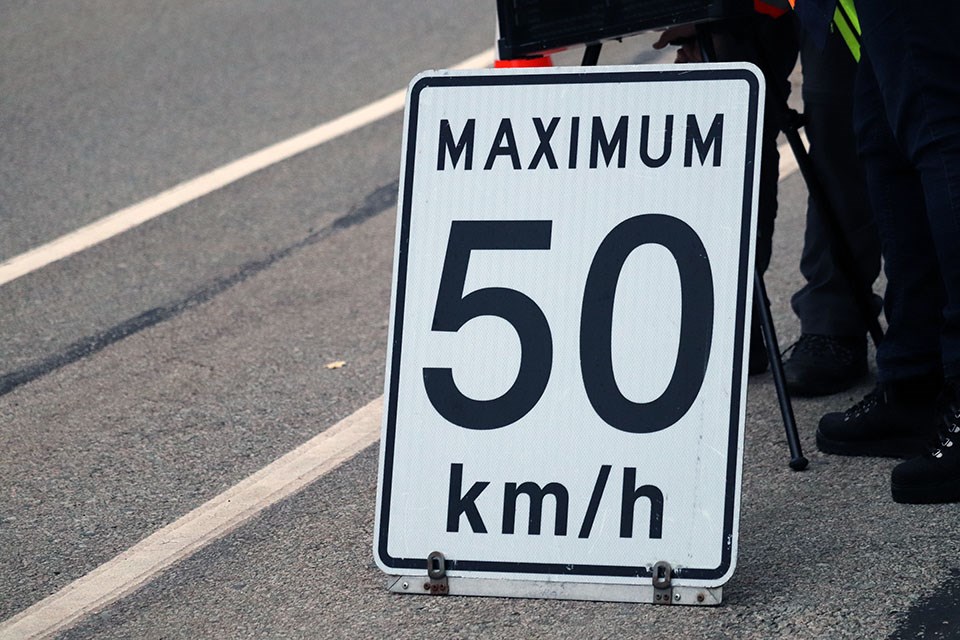 Letter: It's time to put up traffic signs that protect Tri-City's wildlife and slow down the speedsters
In an open letter to the mayors of Coquitlam and Port Moody, the authors say they have tried to stop vehicles themselves on more than one occasion.
The editor,
I would like to bring to your attention a road problem in the Eagle Ridge area of ​​Coquitlam and Port Moody.
On several occasions now, while walking around the neighborhood, we have seen deer crossing the road in the early evening.
They end up in traffic on Heritage Mountain, David, Lansdowne Drive, and Noons Creek, and we've seen this cause traffic problems on those roads. It doesn't help that almost invariably traffic on these roads exceeds the speed limit of 50 km / h.
These roads are adjacent to wooded areas like Bert Flynn Park, and there are many other ravines and woods. Every now and then there are bears walking through.
I just returned from a popular walk that took me down Heritage Mountain from David to the bottom of Heritage Mountain and spotted a mother deer and her two almost adult young by the side of the road. By this time there were a lot of cars going at full speed and I was aware that the deer were showing signs of wanting to cross the road.
First, the mother started to cross, so I immediately tried to signal the high-speed cars to slow down and pointed at the deer. The mother was followed by one of the young people who even stopped in the middle of the road, oblivious to the danger. He was followed later by his brother and in each case I had to hail cars.
It's not the first time I've had to do this, especially on this road.
Very recently, I ran into a mother and her little one by the side of the road. It was the same area, Heritage Mountain, just south of Bert Flynn Park, where I saw two bears crossing in the middle of the day on another occasion.
This road is often lined with wildlife and crosses it, but there are no warnings regarding the passage of wildlife; there should be and on top of that the speed limit should be lowered and enforced by the police. There is a sign towards the bottom of the road that says 50 km / h, but it constantly flashes 65 km / h and above as cars go by at full speed. It shouldn't be for me or other pedestrians to watch the area and try to protect vulnerable wildlife!
An accidental collision with wildlife can be just as devastating to humans as it is to wildlife. So while wildlife may not be the primary concern in either city, wildlife accidents should definitely be a concern due to human consequences. I dare say that ICBC and health services would be interested. At the very least, people should be made aware of the presence of wildlife in the area, especially now when the mornings are darker and the evenings longer.
Dusk and dawn at this time of year coincide with rush hour traffic which, with wet and slippery road surfaces, makes stopping a short distance more difficult, and speed doesn't help. not. Fall, of course, is the season when the males have one thing in mind, and that is not to watch the traffic!
Some cities use flashing signs warning of the possibility of encountering wildlife in high traffic areas.
Maybe there should be more speed limit enforcement, and there should be several warning flashes that say "wildlife crossing" and "reduce speed".
– Rosemary and Derek from Sa, Coquitlam