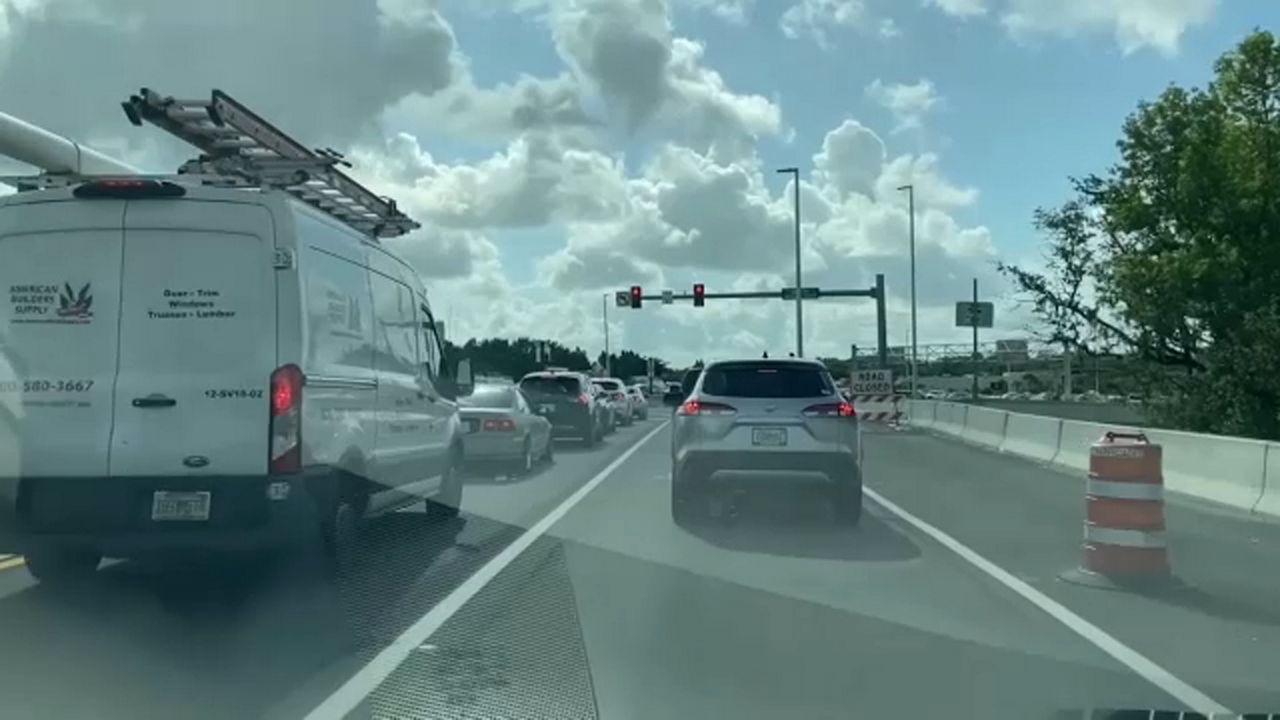 New traffic light at Wesley Chapel causes speed issues
With all the changes on I-275 and State Road 56 at Wesley Chapel, one viewer email reminds us that the only thing we can count on in construction zones is change.
This week's hot spot is a relatively new traffic light on site.
"You won't see the traffic light until we get around the bend right here," spectator Thomas Reinhart said.
"And there was no traffic light here to take the 56 eastbound until a few weeks ago."
What he's talking about is the opening of a new diamond-bearing diversion interchange there.
The light was needed as this is where eastbound State Route 56 traffic returns to their proper lanes.
And at the time the light was installed, the speed limit on the ramp was 60 miles per hour.
"Well, the first time I saw the new traffic light, I was halfway through the turn and I wasn't going that fast because it was a turn," Reinhart said. "But there were cars stopped right in front of me and I didn't have to stop dead, but I had to slow down very quickly."
The state must have noticed the same thing happening.
Shortly after Thomas' experience, the Florida Department of Transportation put up a temporary 35 mph speed limit sign.
It doesn't look like a standard sign, so be careful.
There is also a notice board at the bottom of the ramp warning drivers of the traffic light and the short distance ahead.