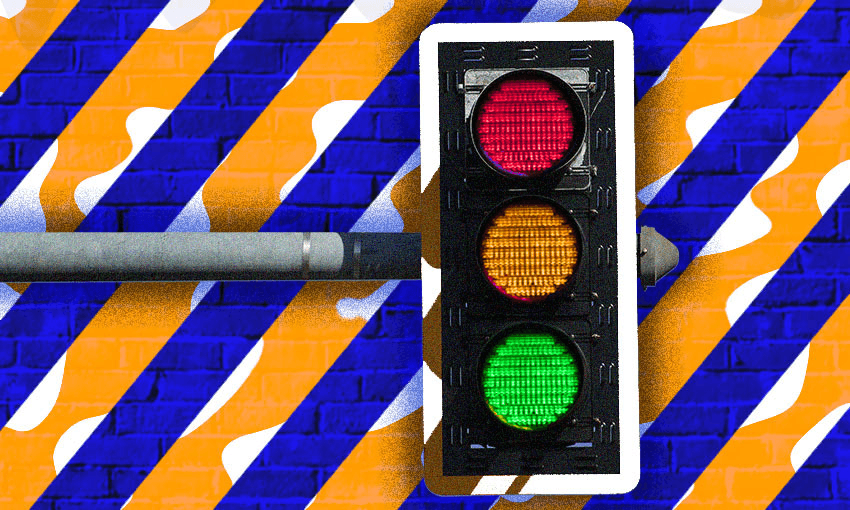 No change to traffic light settings as NZ readies for winter | May 24 2022
The government's set to reveal whether any parts of the country will entirely drop Covid-19 restrictions as a review of our traffic light framework takes place.
All of New Zealand remains in orange. With that brings mask requirements indoors (except at hospitality venues), but no gathering limits are in place.
While Covid-19 cases appear to have bottomed out, as noted by Ashley Bloomfield this month, we're still regularly registering 7,000 to 9,000 cases a day. Auckland is bearing the brunt, with around 2,500 to 3,000 cases a day.
As such, a nationwide move to the green setting, just as New Zealand readies for an anticipated winter Covid surge, seems unlikely. A move back into red, even for Auckland, seems equally unlikely as the mood of the country has shifted away from a lockdown mentality.
As the Herald's Derek Cheng notes, any traffic light review is inherently political. "Political decisions on traffic light settings are always a balancing act, and today's context is a Labor Party that's been sliding in the polls and a population that is well and truly over Covid," he writes.
While case numbers have remained fairly high, but stable, over recent weeks, hospitalizations have generally remained low – although there has been a noticeable rise over the past 10 or so days. Whether the government sees this as starting to put pressure on the health system, especially as flu season begins, will factor into today's decision.
We're expecting the traffic light announcement via written statement in about an hour's time and will have all the details for you.