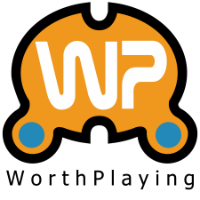 'Police Simulator: Patrol Officers' New Traffic Management Early Access Update Coming June
Police Simulator: Patrollers will paint a realistic picture of the work of a patrol officer in a fictional American city called Brighton. Police supporters will proudly wear their virtual badges to ensure order and security. Players will be able to patrol the first district of the city's introductory district at launch. If they work well with their superiors, they will unlock access to four other districts of this first arrondissement, where pedestrians and car traffic simulate the impression of a living and complex metropolis.
Police fans will start their career by choosing one of eight different playable characters. Instead of a lengthy tutorial, an unlockable content system will teach players all the skills they need while on patrol. Handy tooltips will provide additional information.
Collecting shift points during the working day, which in turn become duty stars, will unlock new quarters, neighborhoods and new police cars. During shifts, duties will include enforcing parking regulations, recording traffic accidents and dealing with traffic violations such as speeding or jaywalking. On top of that, players will need to keep an eye out for wanted suspects.
Appropriate and lawful behavior towards the citizens of Brighton is an integral part of Police Simulator: Patrollers. A Driving point system record and sanction abuses of power. Virtual police officers found to have acted against the law and the department's code of conduct will be stripped of their badges and fired.
The title will also include a casual game mode where players will be able to receive clues that they would not normally receive in the main simulation portion of the game. Players will receive hints about crimes committed in their immediate vicinity. Additionally, they will be shown more leniency when it comes to breaking the law, such as speeding or jaywalking. Serious crimes like police brutality will still be severely punished, however. Players will also be able to disable police vehicle collisions with NPCs in this mode.
Since its release nearly a year ago, Police Simulator: Patrollers on Steam Early Access delighted fans of virtual police work on PC with a constant pipeline of new content, tasks, and features. The sixth content update is now about to enter its beta phase: from May 31, 2022, officers in Brighton Police Department will have new options for traffic control. The well named traffic management The update will become an official part of the game on June 28, 2022.

Controlling traffic – for example to secure the scene of an accident – ​​is part of the daily life of patrollers on the busy streets of the fictional metropolis of Brighton, on the east coast of the United States. With the traffic management updated, they can now ensure the safety of citizens even better. The update allows them to block entire streets or individual lanes using traffic cones and barriers. Passers-by, bystanders and witnesses may be asked to wait at a place designated by the police, not to use one of the sidewalks, or to turn around and choose an alternate route to their destination. It is also possible to ask vehicles to wait (already available during the beta phase) or go the other way (available during the final version of the update).

In addition to new features, the traffic management The update offers players a number of bug fixes and improvements such as improved NPV reaction to sirens and reaction near intersections, NPV lane change behavior or NPC behavior near vehicles patrol, as well as the option of modding to customize siren sounds, light bar light patterns and more. the lighting of their police vehicles.

Anyone wishing to test the traffic management The update in its beta phase will have the possibility to do so from May 31, 2022 on a beta branch set up specifically for this purpose on Steam
Main characteristics:
Parking monitoring – Situational issuance of parking tickets and/or towing of vehicles for parking in the opposite direction of travel, exceeding the authorized parking time and non-compliance with parking restrictions. Fines may also be issued for parked cars whose license plates have expired.
Traffic offenses by pedestrians – If a pedestrian endangers himself and others (by ignoring a red light at an intersection, for example), officers must intervene. Careless littering is also frowned upon on Brighton's streets and pavements.
Road accidents – Different types of crashes, which can develop dynamically from traffic events, will require different actions from officers. This includes calling an ambulance, interviewing witnesses, drug and alcohol testing, etc. Players should always keep a close eye on moving traffic.
Speed ​​control – Measure the speed of moving vehicles while standing on the side of the road with a radar gun or using the speed measuring instrument in his police car. Issue tickets where applicable.
Search and arrest of wanted suspects: From time to time, the police department's call center will issue information on wanted suspects. A person matching the call center descriptions may be encountered while on patrol. A key part of investigations is interviewing witnesses, as they could offer valuable information about a suspect.
Traffic control – Going on patrol in his police car will give players new perspectives on the traffic and streets of Brighton. Use sirens to steer around other vehicles or to entice them to stop.
The Crime card will help fans keep an overview of Brighton's different neighborhoods and neighborhoods. Players will be able to monitor the increase in infractions to determine which areas require a stronger police presence.
Police Simulator: Patrollers is now available via Steam Early Access for 19.99 Euro/USD 24.99/17.99 GBP.
More articles on Police Simulator: Patrollers