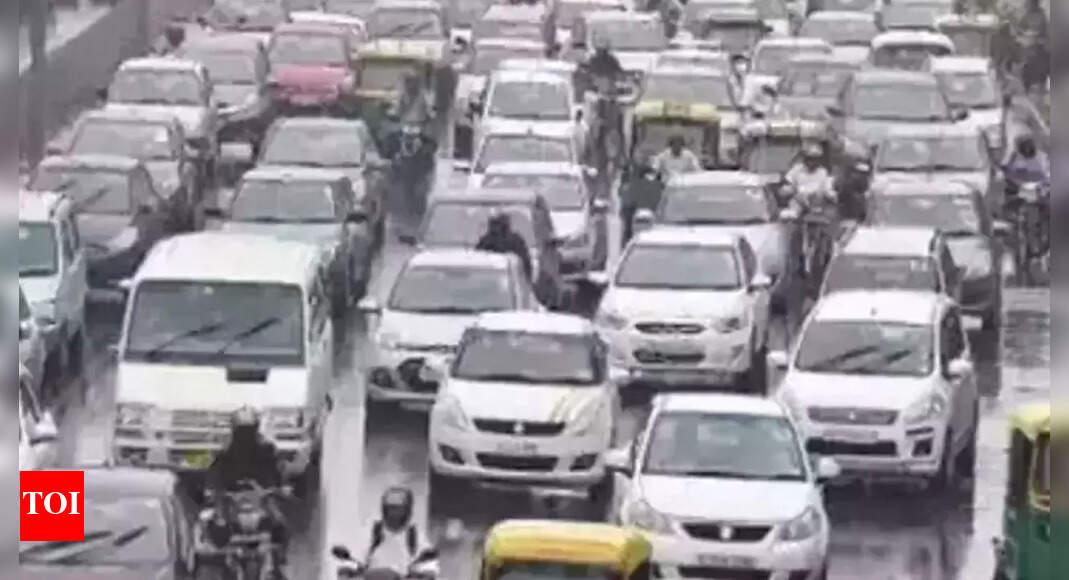 Smart Travel: First Stage of AI-Based Traffic System in Delhi | Delhi News
NEW DELHI: Taking the first step towards implementing the Intelligent traffic management system (ITMS) in the city, Delhi Traffic Police said on Tuesday that the investigation of 850 traffic intersections had begun. A detailed study will be made of major road crossings and existing road infrastructure. This action places the project, which was launched more than ten years ago, on the home stretch of implementation.
Traffic police officials confirmed that the memorandum of understanding on the investigation was signed in March and the investigation began in June. The survey will include a detailed analysis of the existing traffic system in Delhi as well as the volume of vehicles on the thoroughfares. In the first phase of the developed exercise, important traffic intersections are currently being analysed.
Delhi has about 850 intersections and 480 flashing traffic points, making a total of about 1,400 road junctions. A study will be carried out to know the volume of traffic, the average speed on the road, the number of pedestrians using the road, the stopping time and the average journey time to cross the intersection. The survey will also investigate geographic information systems to predict likely traffic movements in real time based on area and topography.
Surender Singh Yadav, Special Commissioner (Traffic), said, "The investigation report will be submitted by the end of the year." He said the study would also see how non-intrusive sensors based on 4D cameras and radars for vehicle presence detection, vehicle counting, classification, queue length monitoring, speed and direction would help to understand traffic flow and management. There will also be a video incident detection system and the investigation will look at how it can be implemented.
ITMS is a technology that uses artificial intelligence to assess traffic in real time. Once implemented, it is likely to change the traffic scenario in the city. Real-time traffic information will be transmitted to commuters. The human interface in road management will be reduced and traffic lights will work automatically during the day depending on the traffic volume and the average speed on the road.
As part of the ITMS, high resolution video cameras will be installed for analysis of traffic patterns. Once the detailed project report is prepared, it will take about six months to implement the system and the traffic police hope to see changes on the ground by next year.