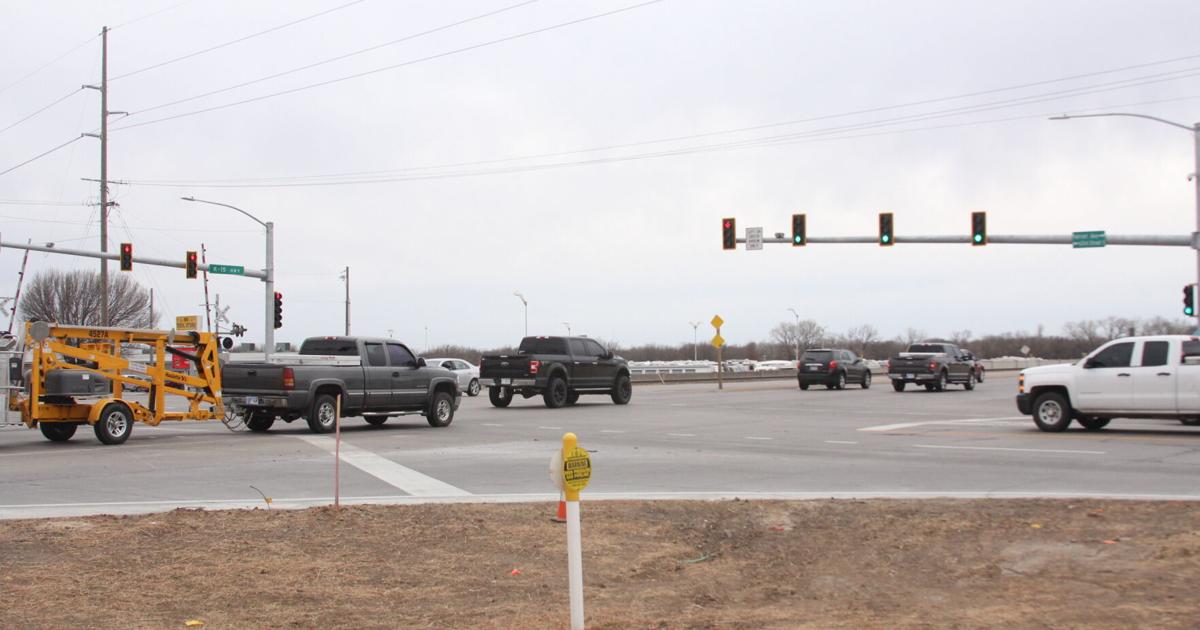 Timing being worked out at the new Patriot/K-15 traffic light | Derby News
Improvements that brought a new right-turn lane to the Patriot Avenue/K-15 intersection on the north edge of Derby are not quite complete yet.
Drivers – as well as the Kansas Department of Transportation contractor and local workers – noticed issues with the timing of the new traffic light installed as part of the project. Work to improve this calendar is currently underway.
Although this signal is outside of the city's jurisdiction, staff noted that the city, county and Kansas Department of Transportation are working with the contractor to find the right solution.
The intersection improvement project included the replacement of all sign posts and equipment, which are owned by KDOT and maintained by Sedgwick County Public Works. Timing patterns are always a work in progress based on an ever-changing traffic flow. While this was considered in the original draft, workers noted that the patterns observed forced continued efforts to refine this particular traffic light.
"Signal timing adjustments were made using the original specifications provided with the project plans along with site visits to make necessary changes as traffic patterns were observed," said said Tom Hein, representative of KDOT. "Recent updates have improved the situation, but continued observation will take place with possible adjustments in the future."