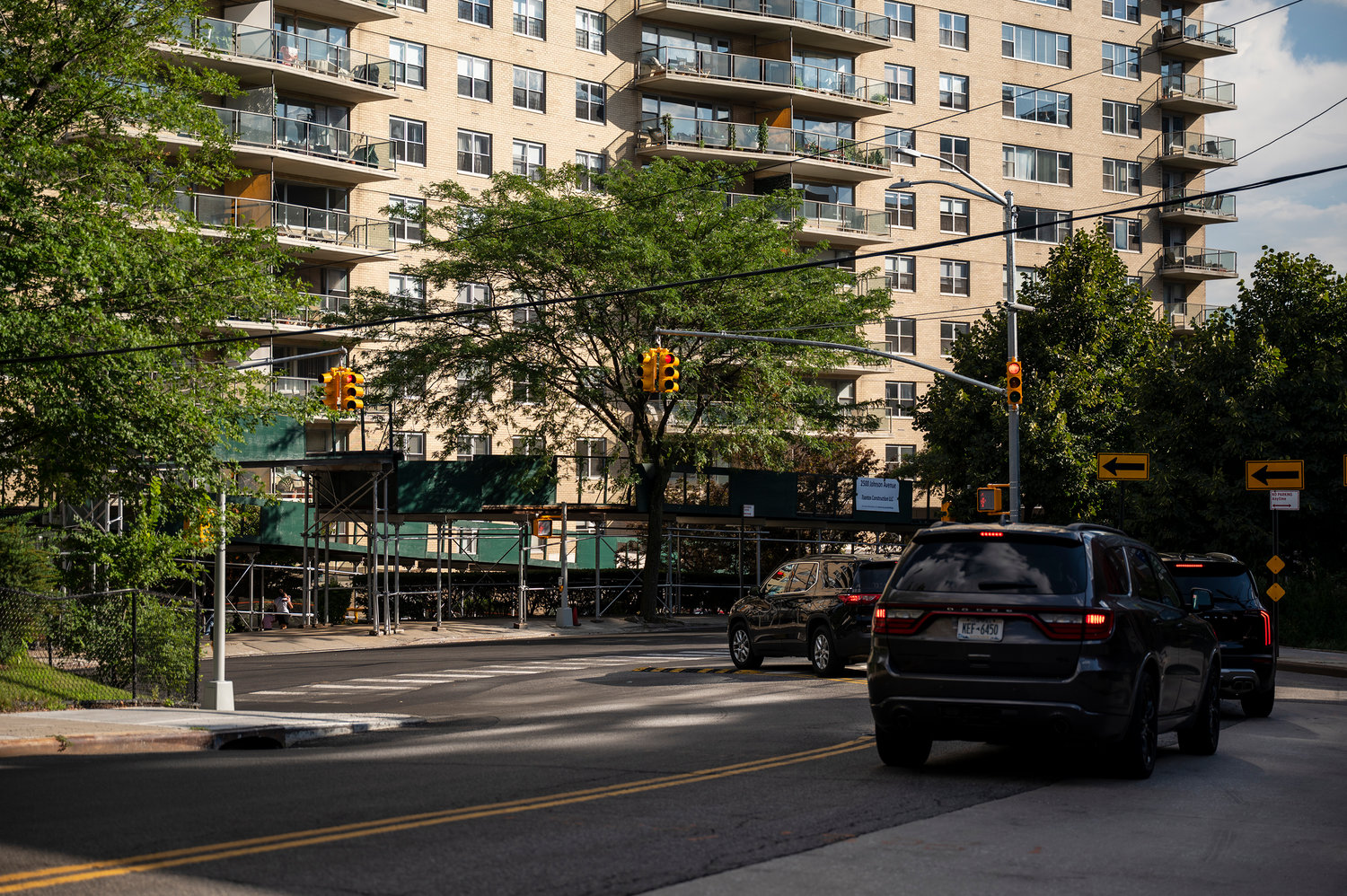 Traffic light set up at the site where Ruth Mullen was killed | The Riverdale Press
By Stacy Driks
Pedestrians and cyclists no longer have to fear the intersection of Kappock Street and Johnson Avenue in Spuyten Duyvil.
The city's transport department is serious this time. Nearly a year after political activist Ruth Mullen was killed by a Metropolitan Transportation Authority express bus at the dangerous intersection, a traffic light has been set up.
"The safety of our neighbors is of the utmost importance," Councilman Eric Dinowitz said. "After the tragic death in this corner of Ruth Mullen, we immediately met with the DOT and raised awareness to address neighborhood safety issues."
Following this, the DOT repainted crosswalks, installed bend calming measures, and improved nighttime visibility in the area.
After CCTV footage reportedly revealed Dwayne Campbell failed to yield to a pedestrian as he turned his BxM1 bus onto Johnson, the driver was charged with a misdemeanor.
Since then, the Transportation Department has attempted to temporarily add warning signs for drivers using construction cones and yield signs. Still, they didn't seem to work.
At a Community Board 8 Traffic and Transportation Committee meeting, Chair Deb Travis said neighbor Craig Sachs was hit by a Honda Civic last May.
The driver was quite furious, said Sachs, who suffered minor injuries.
"As the one-year anniversary of Ruth Mullen's death approaches, we are grateful that the long-awaited traffic light at Kappock Street and Johnson Avenue is up and running," CB8 President Laura Spalter said in a statement. "It wouldn't have taken Ruth's tragic death to secure this intersection. The upgrade goes a long way to improving safety and the overall quality of life for people living near the "Kappock, Johnson" intersection.