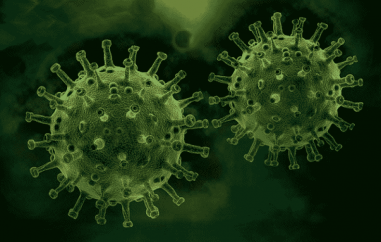 Traffic lights reinforce planned corona measures
The SPD candidate for chancellery Olaf Scholz announced that the traffic light parties wanted to take all necessary decisions against the worsening corona situation in Germany. "We will continue to consult each other well today, that is to say, I think, in a very constructive way, and if not, of course, we will contribute in parallel to taking all the decisions necessary for us to keep the situation of the infection well under control and that we also make the right decisions about it in the Bundestag this week," Scholz said on Monday ahead of the continuation of coalition talks between the SPD, Greens and FDP in Berlin. On Thursday, the traffic light partners want to push amendments to the Infection Protection Act through parliament.
After much criticism over the three-party plan to let the government's epidemic situation and associated special powers expire on Nov. 25, would-be coalition partners agreed on tougher measures over the weekend . Among other things, the possibility of contact restrictions should not be removed after all. This is apparent from an agreement of the representatives of the three traffic light factions. Additionally, unvaccinated people will no longer be allowed to use buses and trains without testing negative – regardless of the mask requirement which will continue to apply.
Dirk Wiese, deputy chairman of the SPD parliamentary group, spoke on the ZDF morning show about "considerable restrictions for the unvaccinated, which we also think are right". "We will allow states to initiate 2G plus, 2G and 3G measures depending on the incidence of infection. This will eventually come to contact restrictions, especially for the unvaccinated and 3G ultimately in the workplace" , continued Wiese. "It's actually a lockdown for the unvaccinated that's being put in place here." Green Party leader Robert Habeck previously explained on ARD: "Contact ban or 2-G regulation largely means: lockdown for the unvaccinated. This is the vulgar translation.
Berlin SPD leader Franziska Giffey is calling for employers to have the right to provide information about their employees' vaccination status in light of 3G in the workplace. "Every restaurant you go to asks you for proof of vaccination. And employers weren't allowed to do that. That has to change," Giffey told RBB-Inforadio in Berlin on Monday. There must be a clearly defined right to information for employers at the federal level, she said.
Giffey spoke of a "weak point". If the employment issue is unclear in the labor market, it is a very important part of public life with a risk of contagion, she said. There are clear controls in schools and institutions, she said, and this "must be implemented in working life as well". It's the only way for employers to implement protective measures, Giffey said. Giffey, on the other hand, rejects a lockdown for the unvaccinated. That point has not yet been reached, she says.
In Berlin and Brandenburg, stricter Corona rules have been in effect since Monday. In restaurants, theaters, cinemas or swimming pools, only vaccinated and recovered people have access. Extension of the 2-G rule is inevitable, says Berlin SPD leader.
The SPD, the Greens and the FDP want to continue to phase out the Corona special status. However, federal states must receive an opening clause: by decision of their respective state parliaments, they must be able to retain certain measures. For example, they should be able to prohibit or restrict recreational, cultural and sporting events and gatherings, prohibit access to health facilities, prohibit the sale and public consumption of alcohol and close universities.
In the future, exit and travel restrictions will no longer be possible. It will also no longer be possible to tax or close restaurants, hotels and retail outlets.