Traffic lights will not be installed after children die at bus stop
ROYAL PALM BEACH, Florida – No traffic lights will be installed at the intersection in Royal Palm Beach where two children were hit and killed by a car last month while waiting for a school bus.
A study released Thursday by Palm Beach County found their analysis did not warrant adding a traffic light at the intersection of Crestwood Boulevard South and Cypress Lake Drive.
RELATED: Fundraising to Help Family of Royal Palm Beach Teenager with Funeral Costs
The study concluded that traffic volumes did not meet or exceed the minimum volume thresholds for Cypress Lake Drive for the installation of a traffic signal.
"Data collected on March 28 indicated that while traffic volumes on the main street (Crestwood Boulevard) met the minimum thresholds, volumes on the cross street (Cypress Lake Drive) were much lower," the report said.
The study also found sight distance exceeded standards on all approaches and for turning vehicles from the median.
READ THE FULL STUDY BELOW:
"The curvature of the road along Crestwood Boulevard is safe at the posted speed limit of 40 mph," the report concludes.
The county found that no additional low speed warning sign was needed for the curve in the road.
In addition to the recent fatal crash, there have been two other crashes at the intersection this year, according to the county.
There were 17 crashes there between 2018 and 2021, an average of four crashes per year, with most occurring during daylight hours, according to the county.
"The main causes of accidents were not giving way and operating in a reckless or careless manner," according to the study.
A total of four students were hit by a car that jumped a curb and rolled onto the sidewalk at the intersection on March 22.
Two children, both aged 15, later died of their injuries. The other two students have been discharged from hospital and are recovering at home.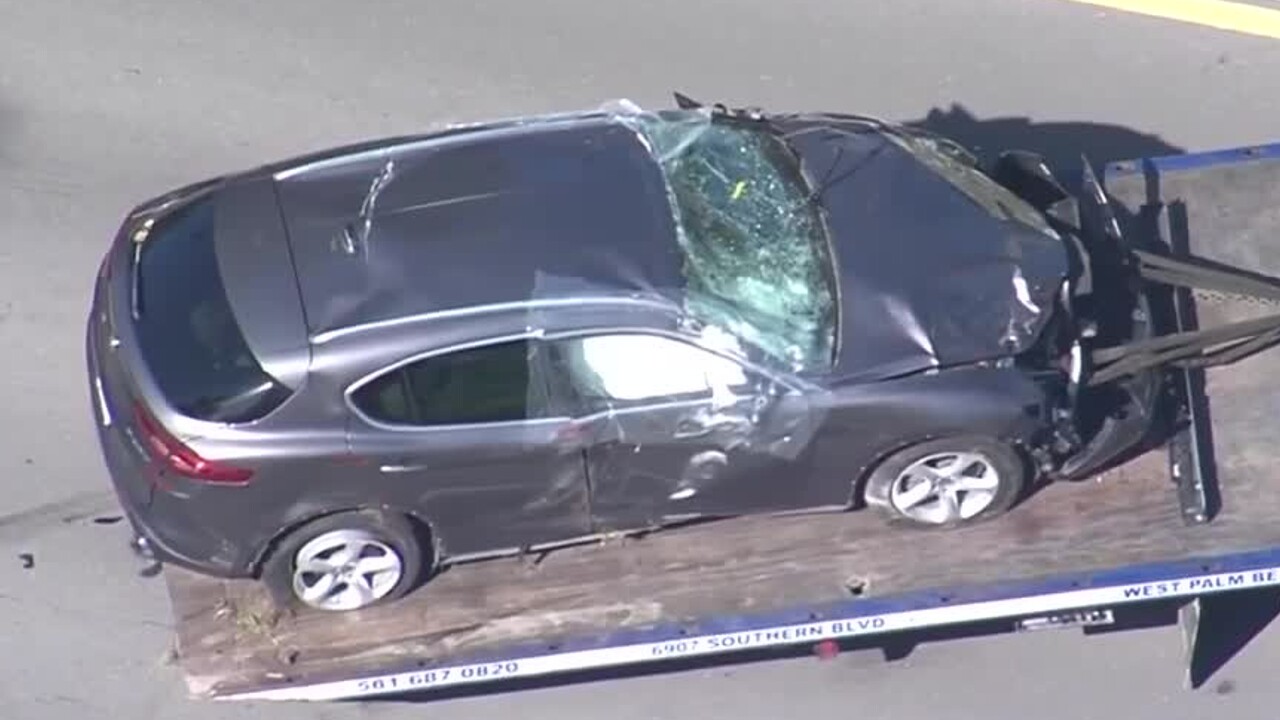 Palm Beach County Sheriff's Office says WPTV this week that charges against this driver are "likely", but beware, their timeline could be long.
Neighbors said earlier this week that a traffic light was desperately needed at the intersection to prevent anyone else from being hit.
Residents said speeding has always been an issue and more work needs to be done to help slow drivers along Crestwood Boulevard.
"It's just a fast lane. Unfortunately, there are a lot of turns and people lose control all the time," said Royal Palm Beach resident Marie Young. "I don't think they did a very good study."
Drivers were divided on whether to install a traffic light.
"Very dangerous obviously. You just saw what happened. It was awful. That they had 29 accidents before and didn't do anything about it is absolutely ridiculous," said one woman.
A man, named Joe Long, disagreed with the red light situation.
WATCH: Traffic study shows 29 crashes over 5 years at intersection
Traffic study shows 29 crashes over 5 years at Royal Palm Beach intersection
"I know they're probably thinking about it but, believe it or not, there aren't a lot of intersection issues here," he said.
In response to the report and last week's accident, State Rep. Matt Willhite, D-Wellington, who represents the district, said he would push for more safety measures in the area and to that the local school district reassess all of its buses. stopping places.
"Make sure we can put them in the best safest place and make sure the kids have the best opportunity to be safe while they wait for that bus to get on that bus to go to school to learn ", Willhite said.